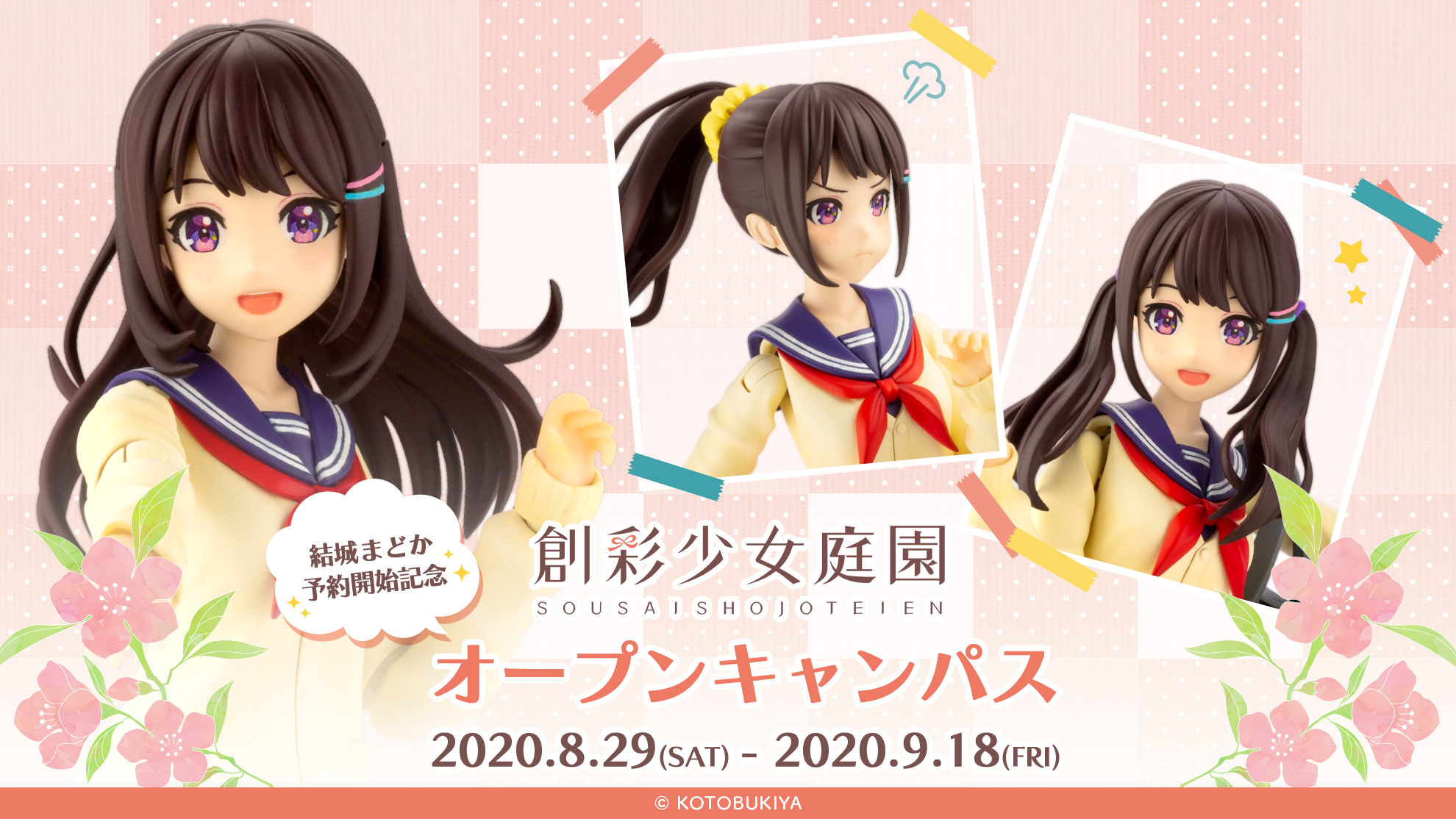 The first in the lineup, Madoka Yuki 【TOUOU HIGH SCHOOL WINTER CLOTHES】, will be available for pre-order on Monday, August 31st!
To commemorate the start of this new series, we will be holding a virtual exhibition!
Event Information 
■Date: 
August 29th, 2020 from 10:00am (*Japan Time) 


*The virtual exhibition hall is accessible until 6:00pm September 18th, 2020.



---
■Location: 
---
■Information: 

To celebrate the start of pre-orders for the first in the SOUSAI SHOJO TEIEN lineup, Madoka Yuki, a mini virtual exhibition will be held. You can walk around the virtual exhibition hall with Madoka by your side!




At the venue, there will be information about the new series, and the results of the Ao Gennai face part survey conducted in Japan in July! It's an event full of new information! Enjoy! ♪
Series Introductory Tour
Madoka will lead you through the virtual exhibition hall! Click or tap the image below to join the tour!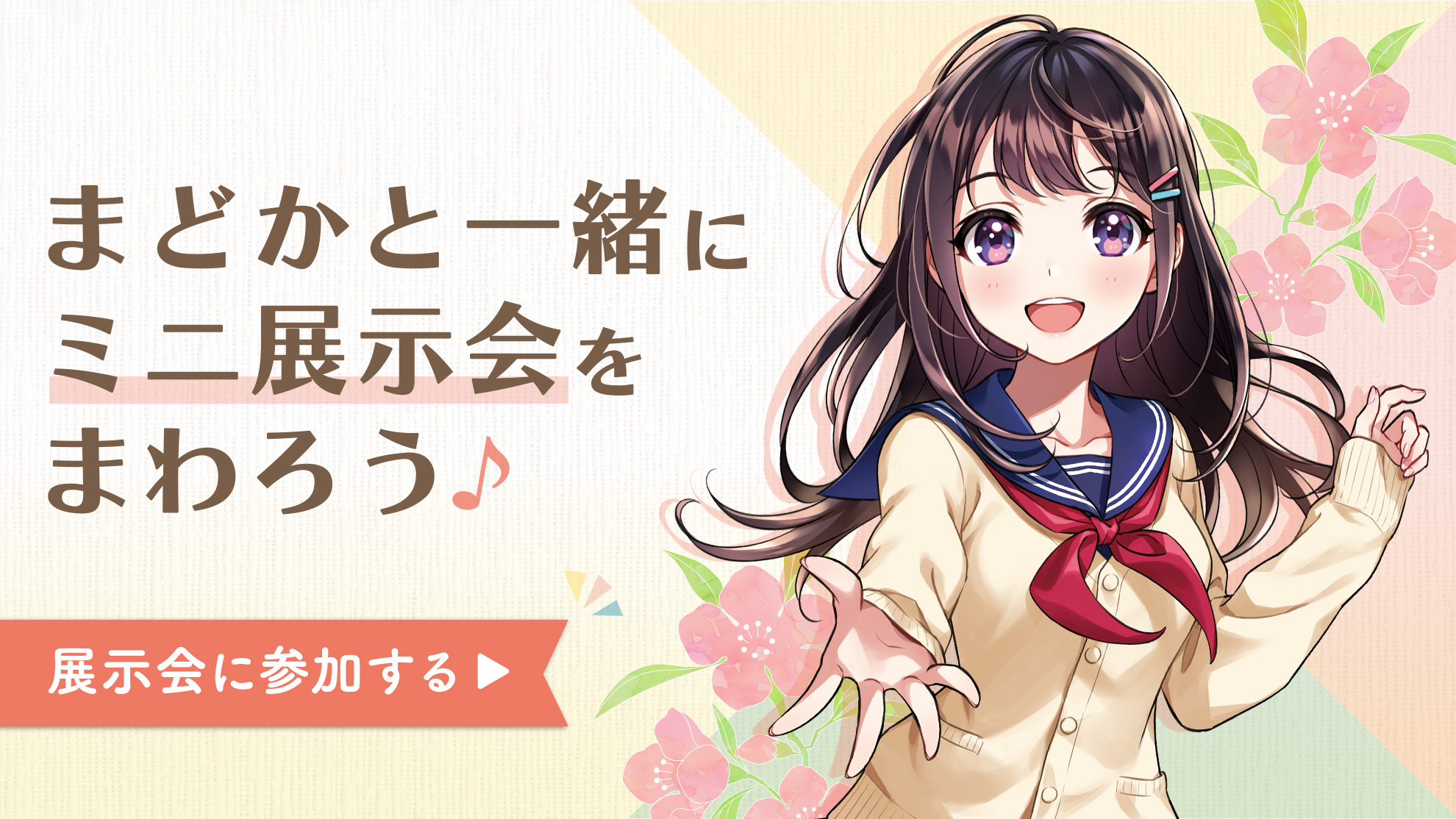 ---
■Tour Information: 
This tour will give you the ability to view the virtual exhibition hall in a 3D environment.

Follow the signs on the ground to go through areas ① to ⑥. 

Tap or click the ◎ icon to see detailed product information or talk to the characters. 
Tour Contents
To see a full run-down of all products and information shown in the virtual exhibition hall, check out the links below! ♪
*All information listed on the pages below are shown in the virtual exhibition hall. 
---
■Series Introduction (Official Website)
New to SOUSAI SHOJO TEIEN? Check out our official website! 

■Sculpts, Paint Masters, and New Product Announcements
Get a detailed look at the Madoka Yuki paint master and Ritsuka Saeki's sculpt! There will also be new products on display that were not previously announced!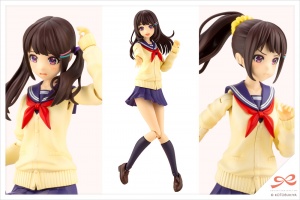 ■Model Kit Mixing Examples! 
"Madoka Yuki x ○○○"!
We will showcase how to display Madoka by mixing various Kotobukiya products with her kit. There will also be examples of doll outfits that you can dress Madoka up in!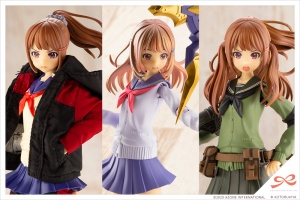 ■Daily Life Photo Corner! 
Watch as Madoka helps you with your model kit building! ♪
There will be a photo corner with photos full of what each SOUSAI SHOJO TEIEN character would look like if they joined you in your daily life.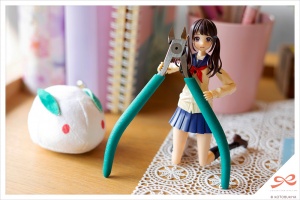 Ao Gennai Face Part Survey Results Announcement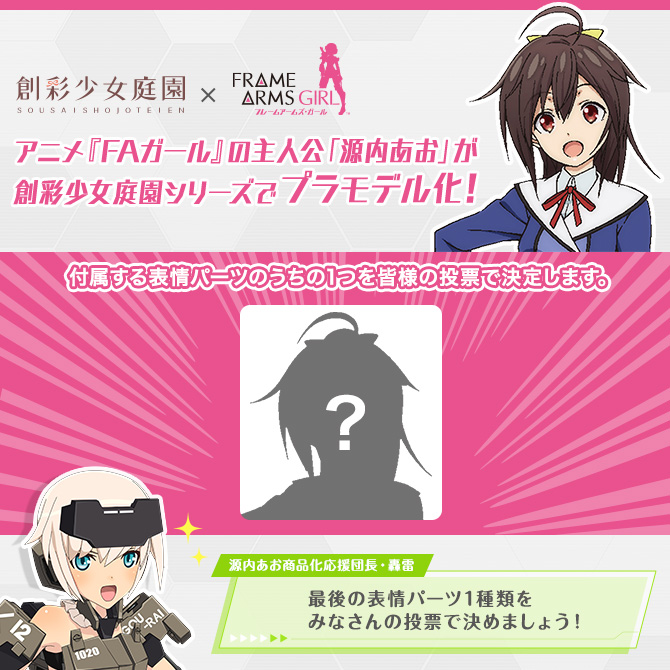 In commemoration of the "SOUSAI SHOJO TEIEN x Frame Arms Girl" collaboration, we conducted a Ao Gennai face part survey in Japan! In addition to the 4 face parts that will be included in this special collaborative item, the fifth and final face part was decided by fans though an online survey! Which facial expression rose to number one…!? 
Facebook Asia Giveaway
Find the 6 hidden letters throughout the virtual exhibition hall and spell out the "hidden keyword" to have a chance to win a special prize! 3 special winners will be randomly selected to win a free Madoka Yuki model kit with character designer En Morikura's autograph!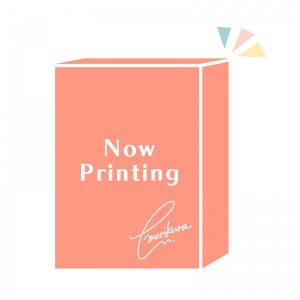 ---
■Entry Period: 
---
■How to Enter:
【STEP1】

Join the SOUSAI SHOJO TEIEN Open Campus tour and collect the six letters inside the 3D online venue to build a "hidden keyword"!
There is one letter hidden within each area of the venue: areas 1 to 6.
【STEP2】
Follow the Kotobukiya Asia Facebook Account. 
【STEP3】
Share the official post on the Kotobukiya Asia Facebook page with the hashtag #LetsGoSousai and the 6-letter keyword!
Share your thoughts on this event and this product lineup with our staff if you'd like! ♪
---
■Winner Notification:
---
■Disclaimer: 
Giveaway rules are subject to change without notice. 

Prizes will be shipped to the winners after the release date of Madoka Yuki 【TOUOU HIGHSHOOL WINTER CLOTHES】.

Only one entry per person is allowed per SNS account. 

Staff will not message users who have unfollowed the Kotobukiya Asia Facebook account after the giveaway period is over. 

Entrants must have their account viewable to the public with direct messaging enabled in order for Kotobukiya staff to message winners.

Shipping address and additional delivery information requested by staff must be sent to Kotobukiya staff by the deadline specified in the direct message. Winners who do not provide their shipping information in time will be disqualified.

If the prize cannot be successfully delivered to the winner due to prolonged absence, or if the winner's address has changed after the prize has been shipped out, the prize will not be resent to the recipient and will be invalidated. 

If a winner is disqualified, a new winner will be randomly selected based on those who meet the application requirements at the time of the reevaluation. Please note that we will not provide information about the reselection. 

We will not accept prize change requests or returns after they have been sent out. 

The prize is non-transferable and can not be redeemed for cash. 

The personal information of the winners will not be used for any other purpose than to send the prizes for the giveaway. Please refer to our Privacy Policy (only available in Japanese) for further information on the handling of personal information. 
SOUSAI SHOJO TEIEN Related Websites
Check out the official homepage or SNS accounts for updates and new information! ♪

© KOTOBUKIYA