NOW AVAILABLE FOR PRE-ORDER!
 Kotobukiya's TRANSFORMERS OPTIMUS PRIME BISHOUJO STATUE is now available for pre-order!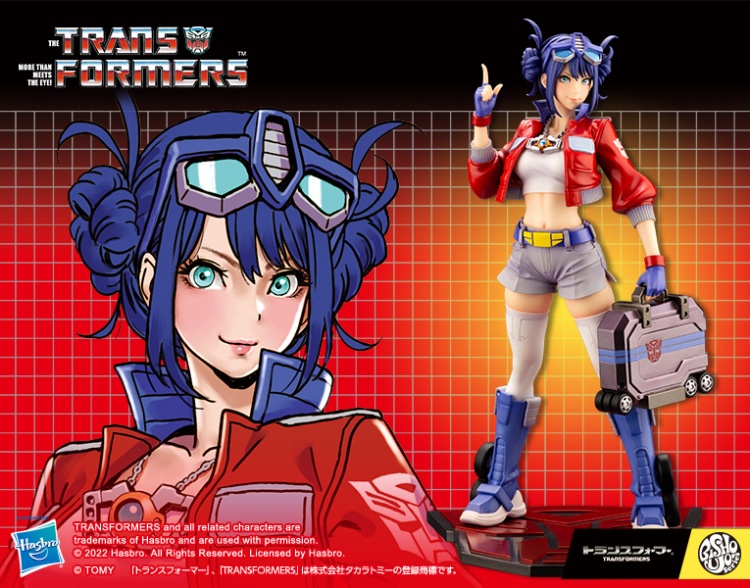 OPTIMUS PRIME BISHOUJO STATUE
SRP: 149.99 USD (16,000 JPY)
Month of Release (in Japan): JAN  2023
In a collaboration between Hasbro, Takara Tomy, and Kotobukiya,
this series which has been loved by fans around the world since 1984 will be released as a new line as TRANSFORMERS BISHOUJO!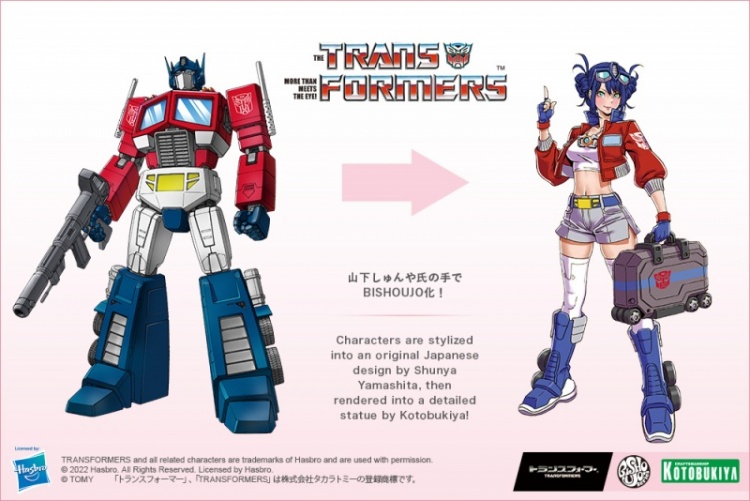 The statue was made into the BISHOUJO style by Shunya Yamashita based on the first ever, core series that is still beloved to this very day, THE TRANSFORMERS!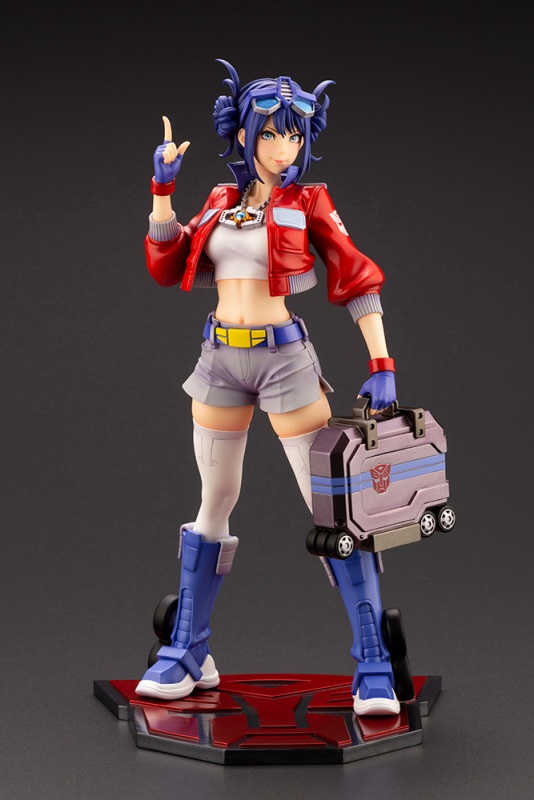 First in the series comes one who loves peace, AUTOBOT LEADER, OPTIMUS PRIME.
See the leadership shining through with this famous pose, "I've got an idea."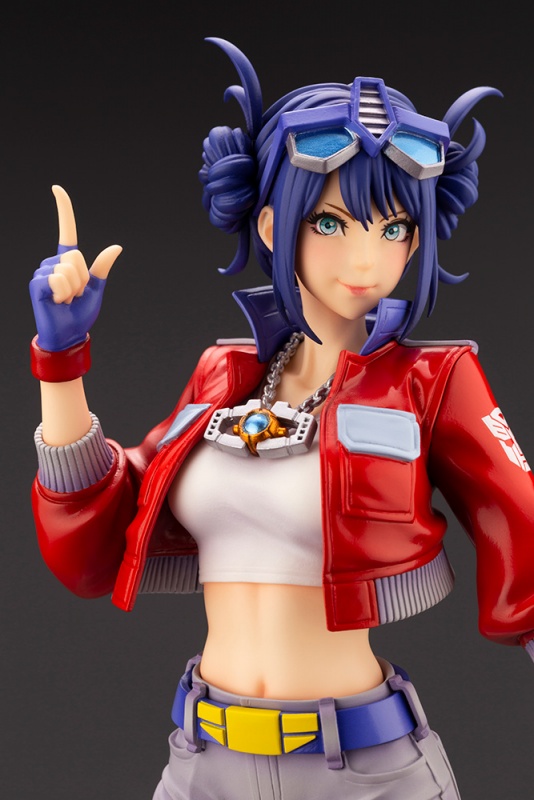 Starting with OPTIMUS PRIME'S head parts, which have been rearranged into loose buns on the statue to the trailer reimagined into a briefcase, the original design has been carefully incorporated into this new appearance. Be sure to check out the details on the boots and belt as well.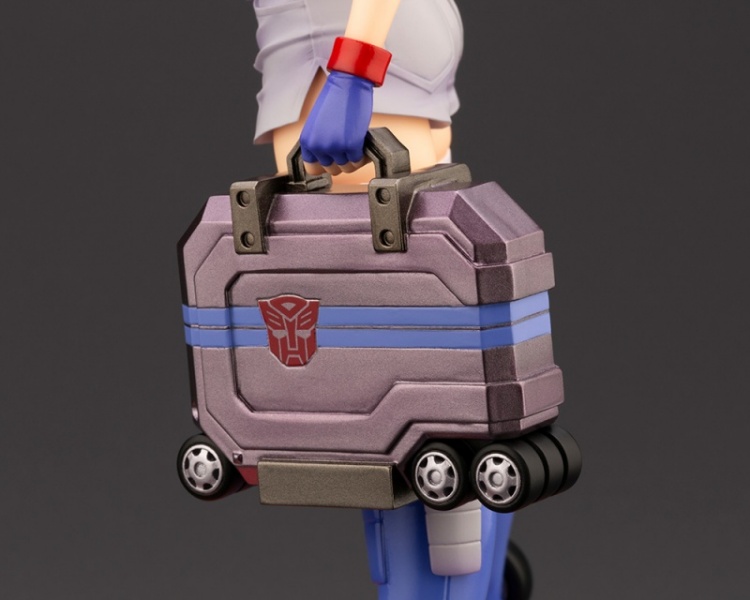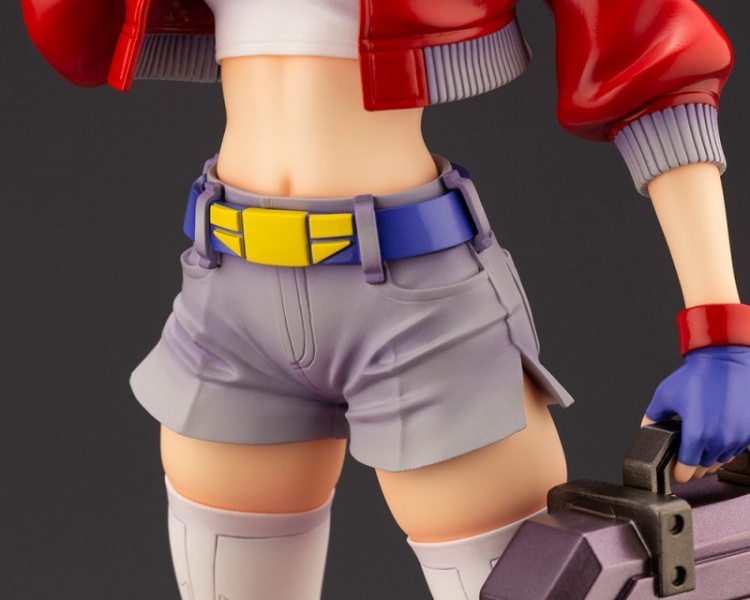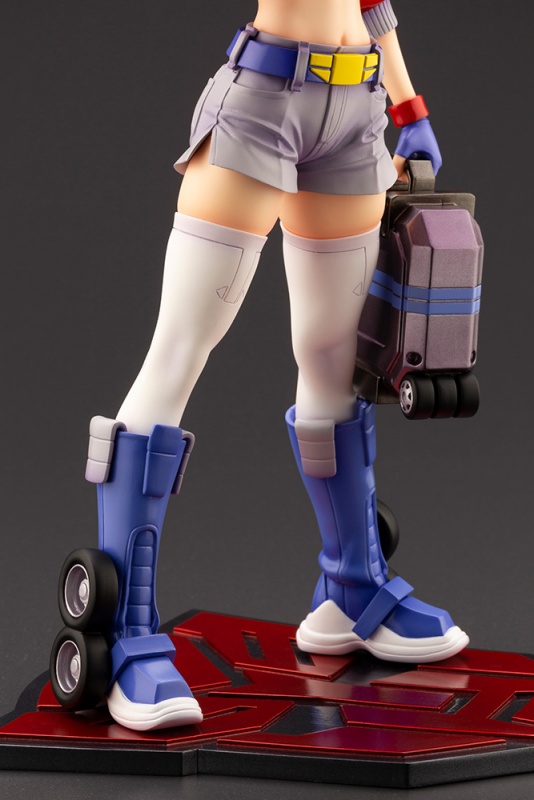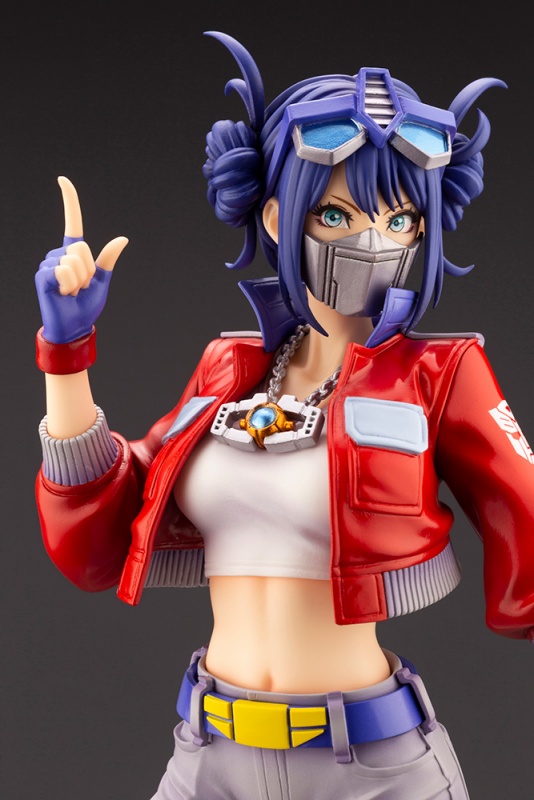 Change out the head part to the battle mask version for an even more gallant look!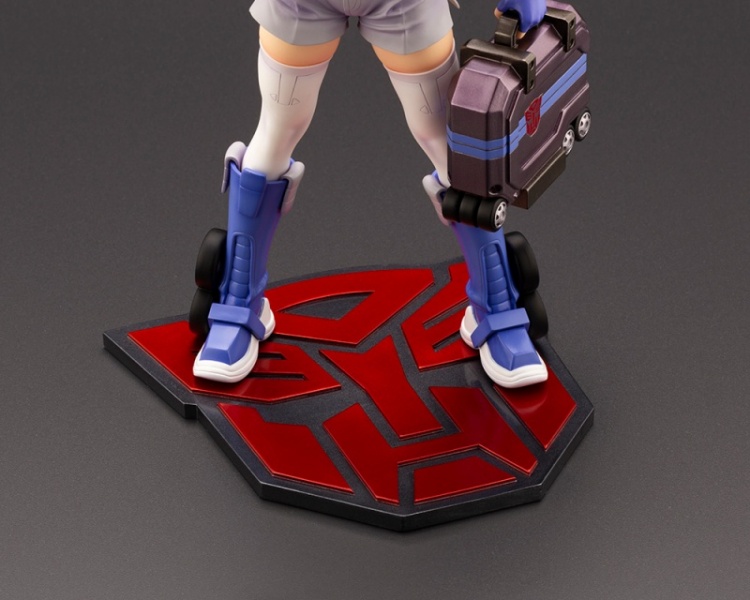 The base is designed with the AUTOBOT logo in metallic paint.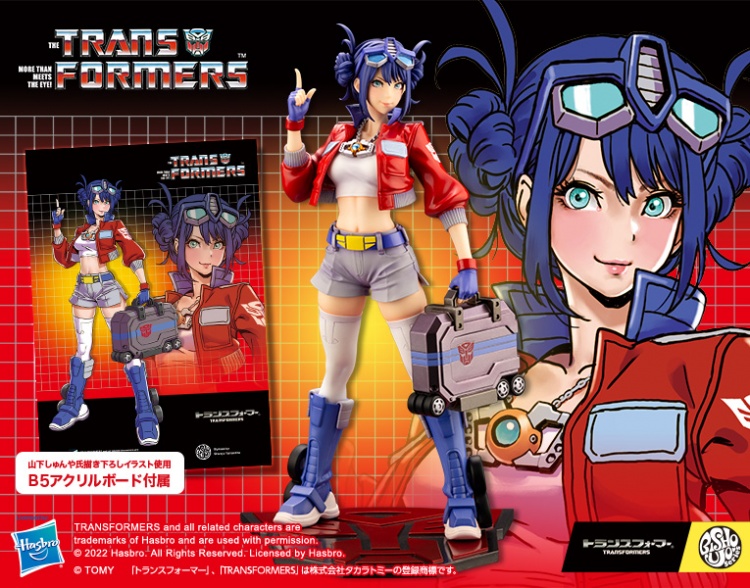 Coming to the latest product line in the BISHOUJO series, a premium version of TRANSFORMERS OPTIMUS PRIME BISHOUJO STATUE with special goods featuring artwork by Shunya Yamashita is joining the lineup! This product will be available in overseas regions, but will be a Kotobukiya shop exclusive within Japan.
Reminder: For customers in Japan, this product is only available at Kotobukiya retail or online stores!!
For international customers, pre-order is available now! Check with your local retailer for availability details!
**This product is only available in limited quantities.**
Depending on the number of pieces available, pre-order quantities may sell out at certain retailers.
Be sure to keep an eye on our social media accounts for further updates:
 (Japanese: コトブキヤ宣伝(@kotobukiyas), コトブキヤ キカクガイ(@kikakuguys))
 English Kotobukiya Official Facebook (@Kotobukiyaofficial) 
English Kotobukiya English Language Twitter (@Kotobukiya_EN)
My Little Pony BISHOUJO series available for purchase right now!
MEGATRON and BUMBLEBEE are currently in development as the second and third additions to the series!! Roll out!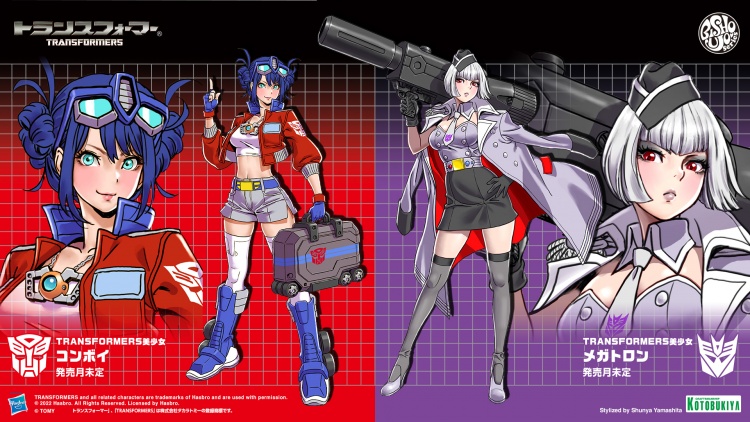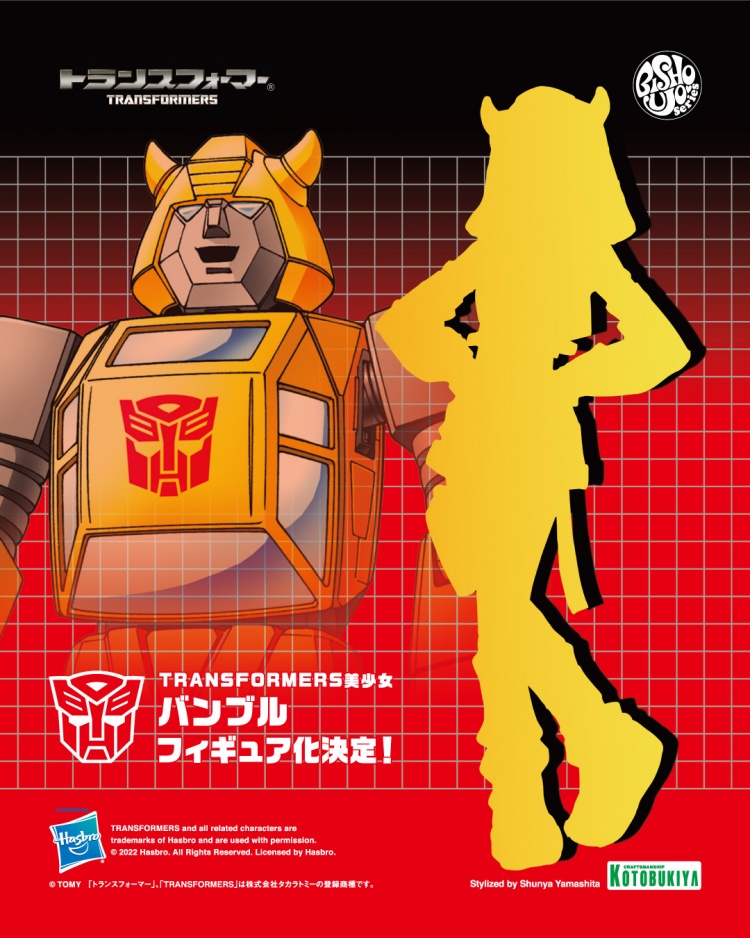 BISHOUJOシリーズはおかげさまで10周年!100体を超える過去ラインナップから最新情報までチェック☆
TRANSFORMERS and all related characters are trademarks of Hasbro and are used with permission.
© 2022 Hasbro. All Rights Reserved. Licensed by Hasbro.
© TOMY   「トランスフォーマー」、「TRANSFORMERS」は株式会社タカラトミーの登録商標です。