Kotobukiya's DARKSTALKERS LILITH BISHOUJO STATUE
is now available for pre-order!
DARKSTALKERS LILITH BISHOUJO STATUE
SRP: $139.99 USD (14,000 JPY)
Month of Release (in Japan): NOV 2022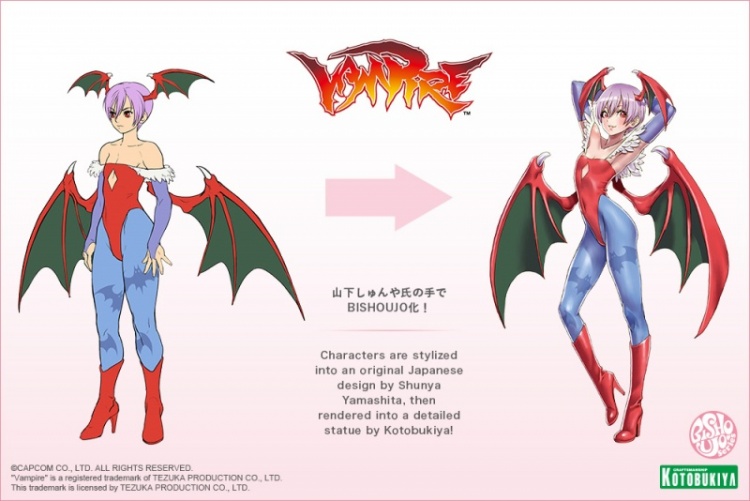 A dangerous Lilith born from Morrigan's soul and based on a new drawing by Shunya Yamashita !
Extra① Posing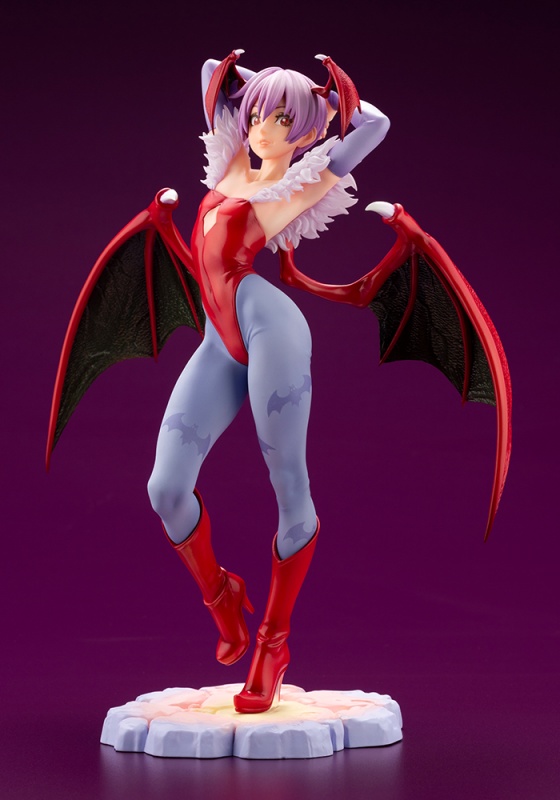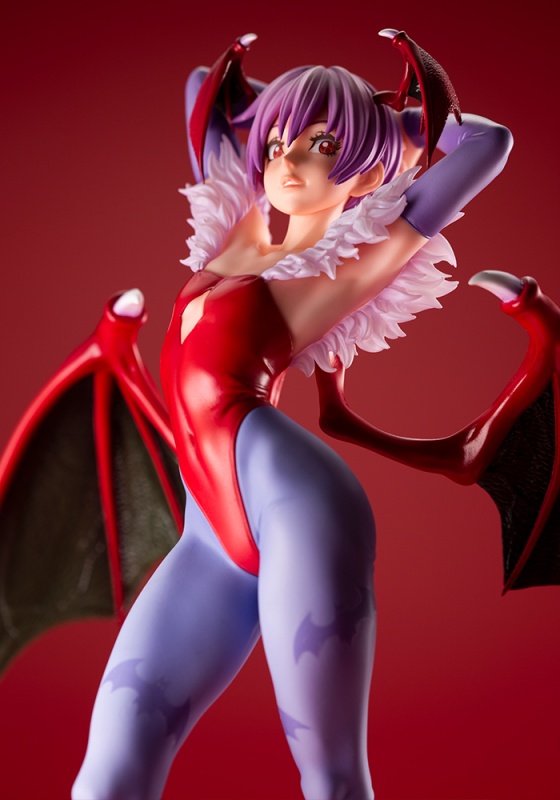 Extra② Lilith born from Morrigan's soul !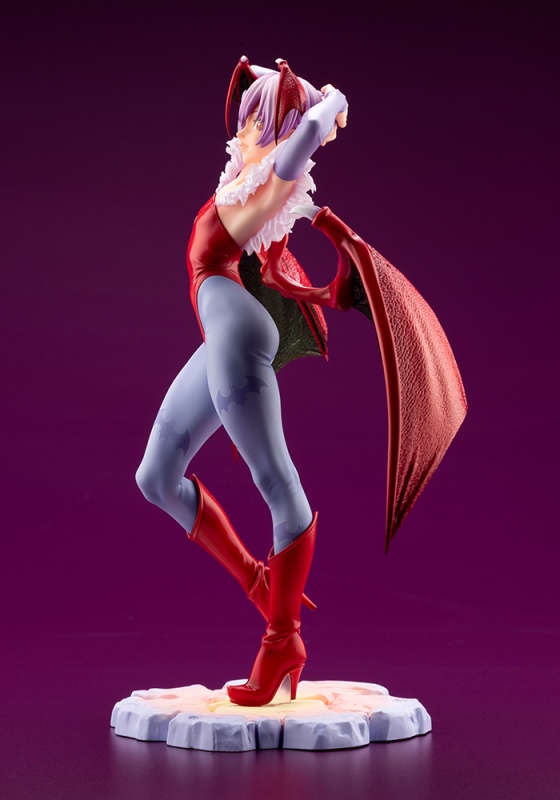 The statue shows Lilith's slender, youthful body line, and adorable,
innocent expression, but also gives glimpses of her ruthlessness and bewitchment.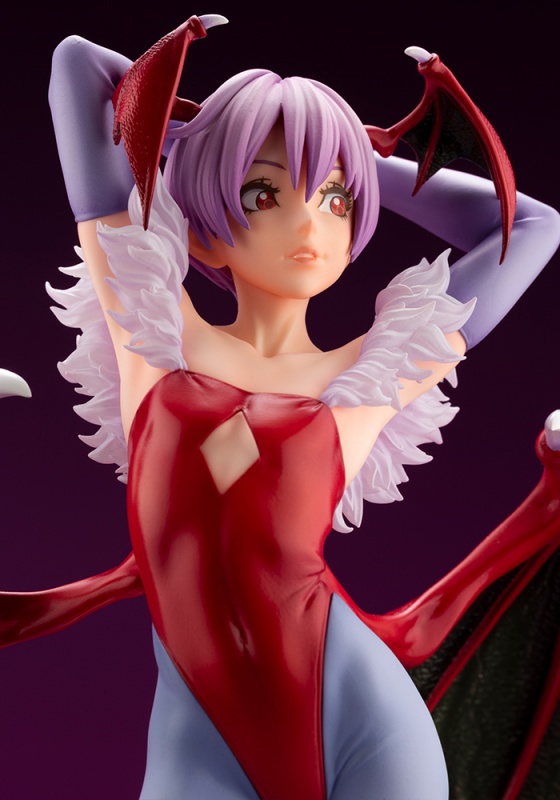 Could they be signs of her being a former succubus!?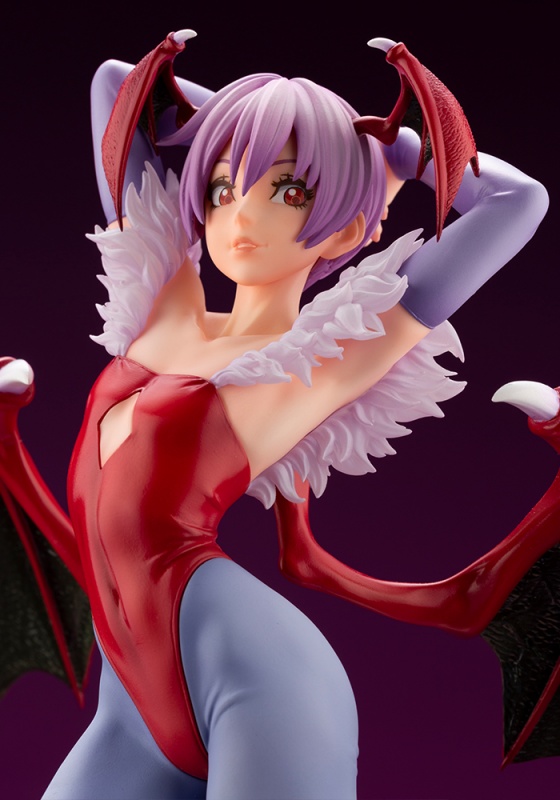 Her underarms and ribs that are highlighted by curving her upper body and the mesmerizing,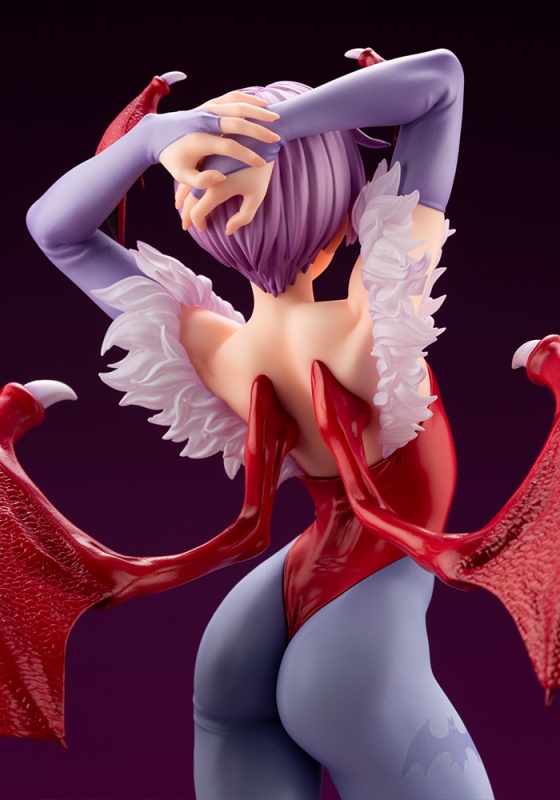 delicate movements of her shoulder blades have been sculpted by TSUBAME.
Extra③  Lilith born from Morrigan's soul !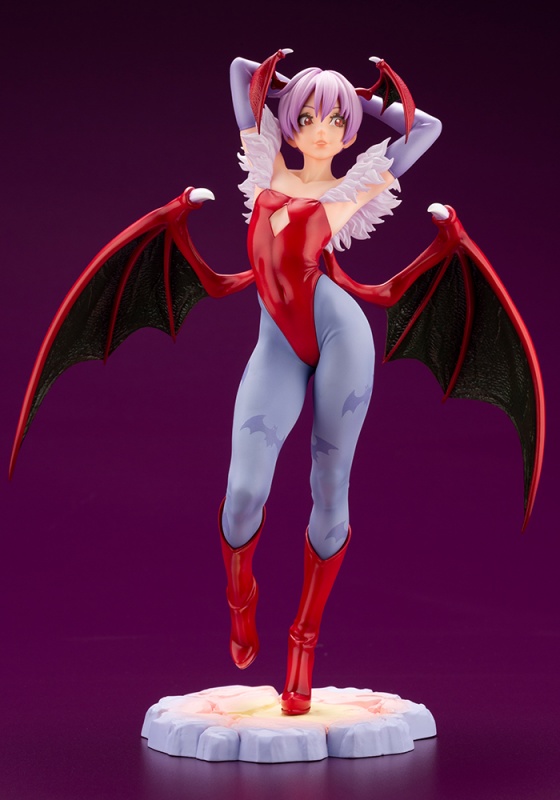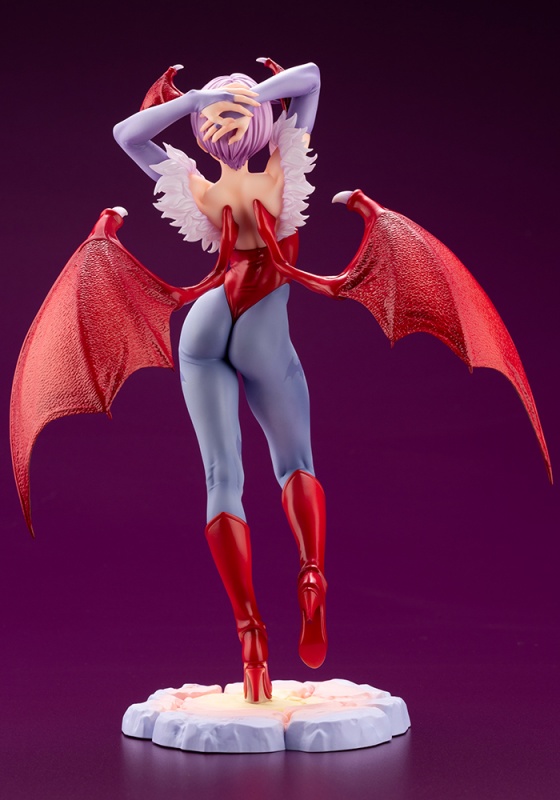 The sinister wings are sculpted to give a different impresssion when viewed from the front or back, and follow the same specifications as those of Morrigan!
Along with Lilith's surreptitious cruelty, it expresses her lineage as the other self of that soul.
Extra④ BASE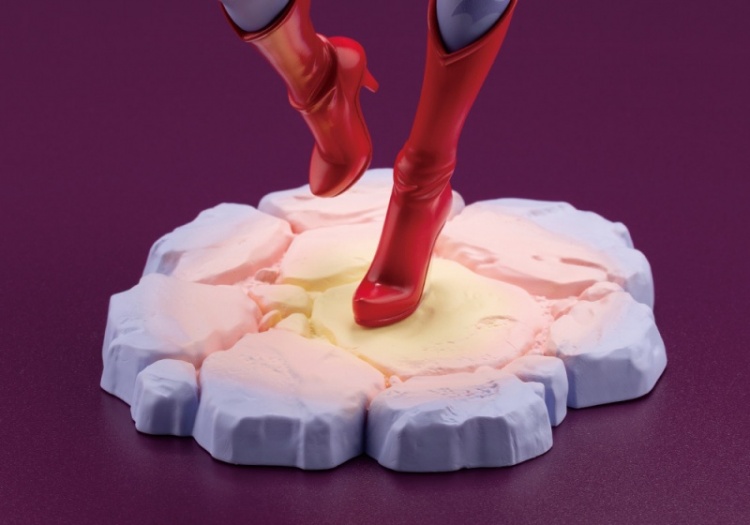 The base resembles a stage from the video games and its color is matched to that of Morrigan's. Display these two characters together that are bonded by an inseparable relationship.
For international customers, pre-order is available now! Check with your local retailer for availability details!
Be sure to keep an eye on our social media accounts for further updates:
 (Japanese: コトブキヤ宣伝(@kotobukiyas), コトブキヤ キカクガイ(@kikakuguys))
 English Kotobukiya Official Facebook (@Kotobukiyaofficial) 
English Kotobukiya English Language Twitter (@Kotobukiya_EN)

BISHOUJOシリーズはおかげさまで10周年!100体を超える過去ラインナップから最新情報までチェック☆
©CAPCOM CO., LTD. ALL RIGHTS RESERVED.