Kotobukiya's DARKSTALKERS FELICIA BISHOUJO STATUE
is now available for pre-order!
DARKSTALKERS FELICIA BISHOUJO STATUE
SRP: $139.99 USD (14,000 JPY)
Month of Release (in Japan): SEP 2022
Extra① Posing
Based on original illustration by Shunya Yamashita(@ShunyaYamashita), the innocent and overwhelmingly cheerful catwoman from Darkstalkers, Felicia is joining the BISHOUJO series!
With the distinct BISHOUJO twist, this statue is a unique piece that captures both of Felicia's cute and ferocious sides in one!
 Extra② She `DARKSTALKERS`!!
Her squishy toe beans and fluffy fur are just so cute, it just makes you want to smile♪
Her toned muscles and the sharp claws extending from her hands and feet give you a glimpse into her ferocious, darkstalker side.
Extra③Hair
Her beautiful blue hair is designed to be voluminous yet delicate, giving it a light look.
EXTRA④ Base
The base is designed after Felicia's stage in the game!
Be sure to look forward to the next character coming to the series, Lilith!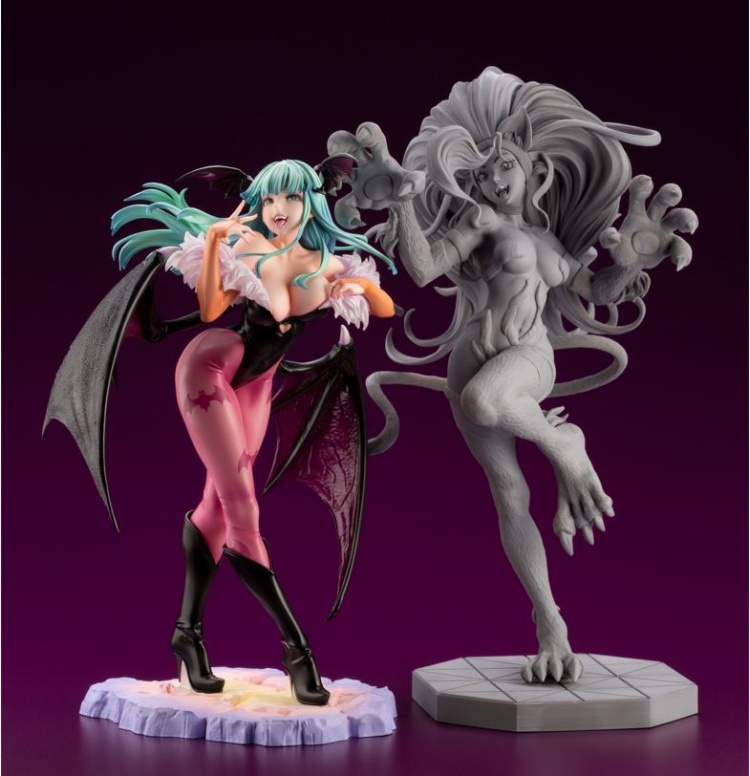 FELICIA will look great displayed with previously released BISHOUJO figures ♪
For international customers, pre-order is available now! Check with your local retailer for availability details!
Be sure to keep an eye on our social media accounts for further updates:
 (Japanese: コトブキヤ宣伝(@kotobukiyas), コトブキヤ キカクガイ(@kikakuguys))
 English Kotobukiya Official Facebook (@Kotobukiyaofficial) 
English Kotobukiya English Language Twitter (@Kotobukiya_EN)
The Previous BISHOUJO Lineup!
OFFICIAL WEB SITE 

©CAPCOM CO., LTD. ALL RIGHTS RESERVED.