【NOW AVAILABLE FOR PRE-ORDER】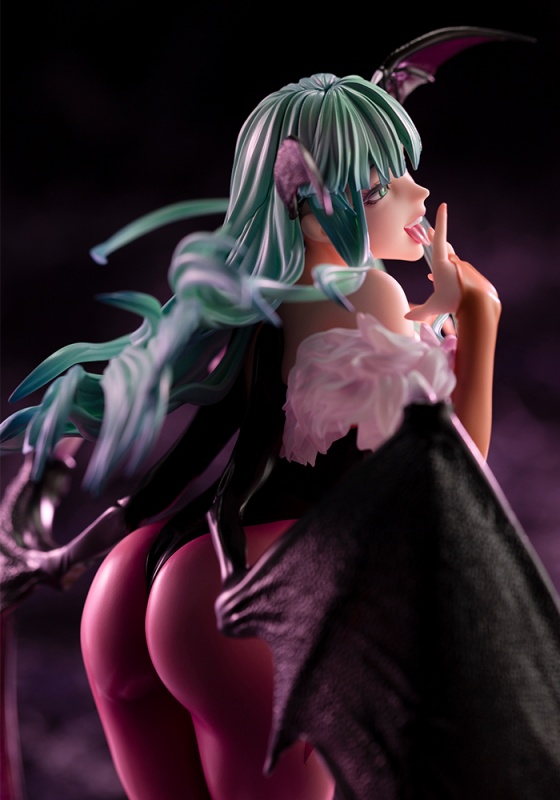 Kotobukiya's DARKSTALKERS MORRIGAN BISHOUJO STATUE
is now available for pre-order!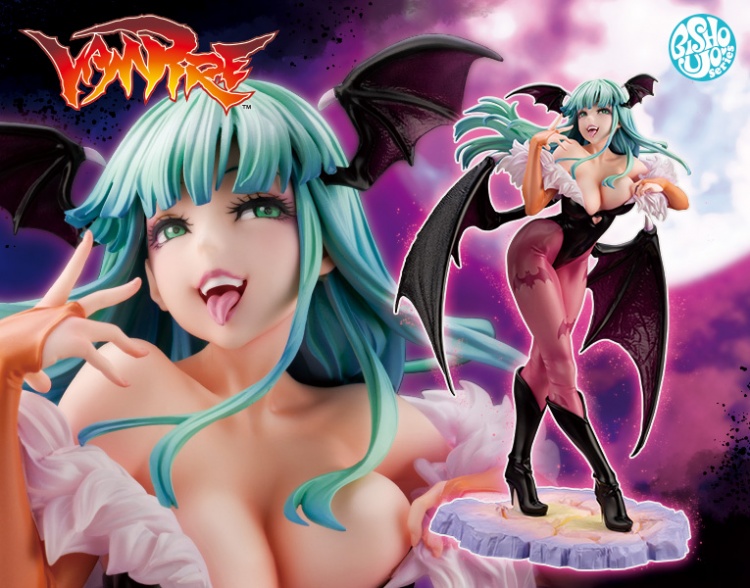 DARKSTALKERS MORRIGAN BISHOUJO STATUE
SRP: $119.99 USD (14,300 JPY)
Month of Release (in Japan): March 2022
Extra① Concept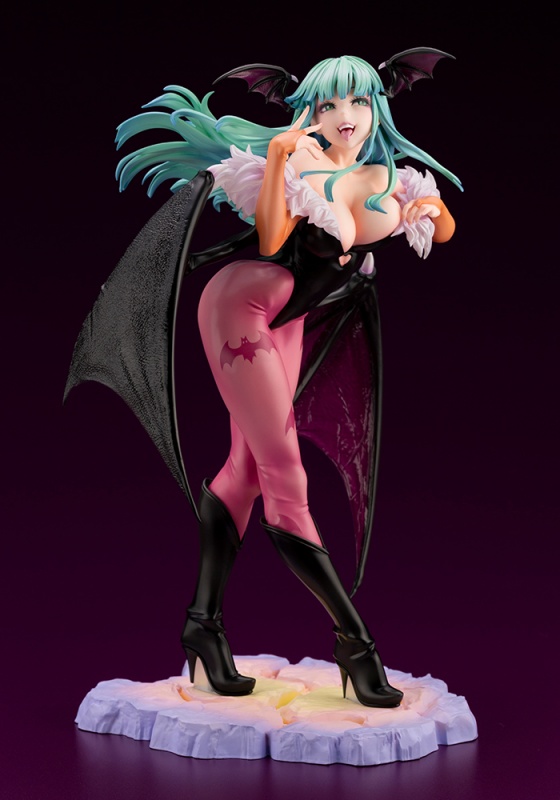 Morrigan lives freely with the power of magic and authority on her side♪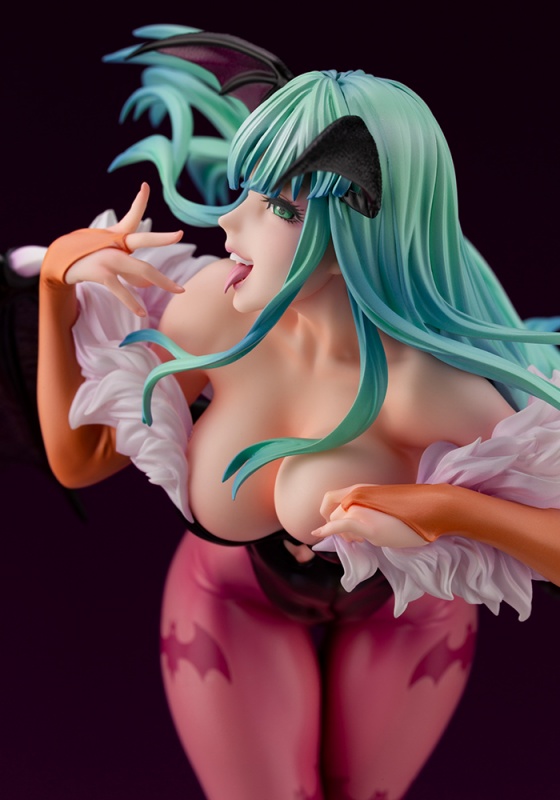 This statue portrays her optimistic and free-hearted side as a character.
The soft curves and powerful wings on her back make a strong contrast and is one of the major features of this statue.
Extra② Posing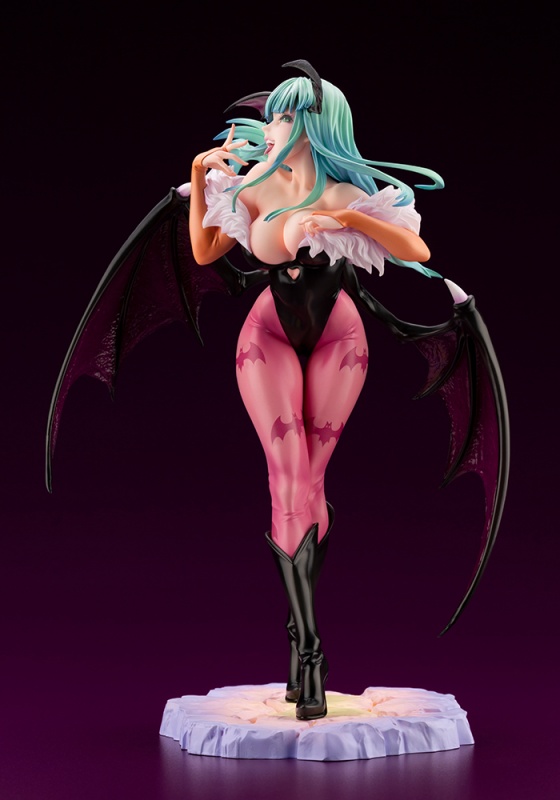 The way she holds the fur on her outfit and also lifts her breast highlights her beautiful fingers.

The glimpse of her shiny fangs and stuck out tongue from between her glossy lips are to die for!
Part 2 of the behind-the-scenes video series of "DARKSTALKERS MORRIGAN BISHOUJO STATUE", is now revealed! This time featuring a Q&A with illustrator, Shunya Yamashita and sculptor, ke(comaccow)!
Extra③Hair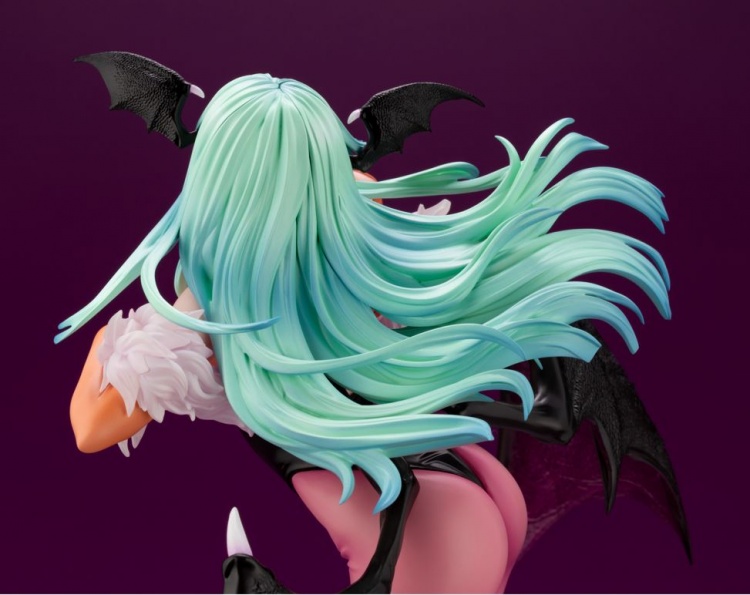 Her hair not only has a beautiful blue gradation, but is topped with a perfect halo!
Look and see how silky smooth her hair is!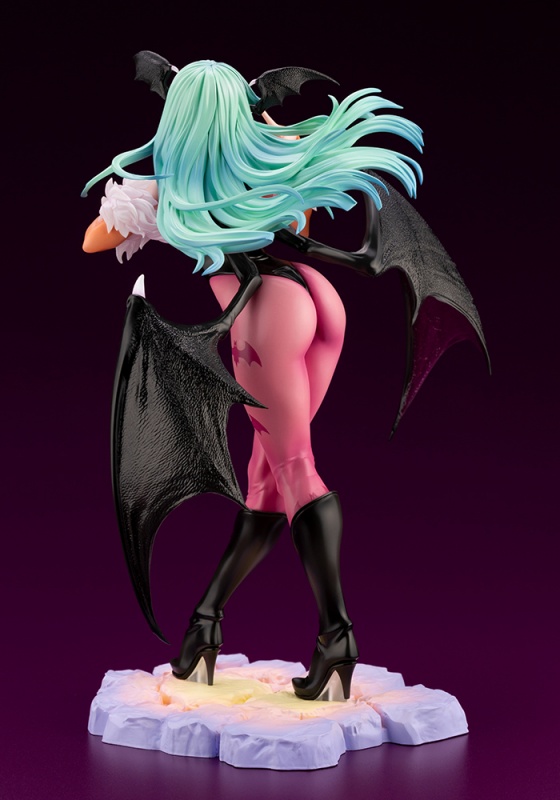 Extra④She `DARKSTALKERS`!!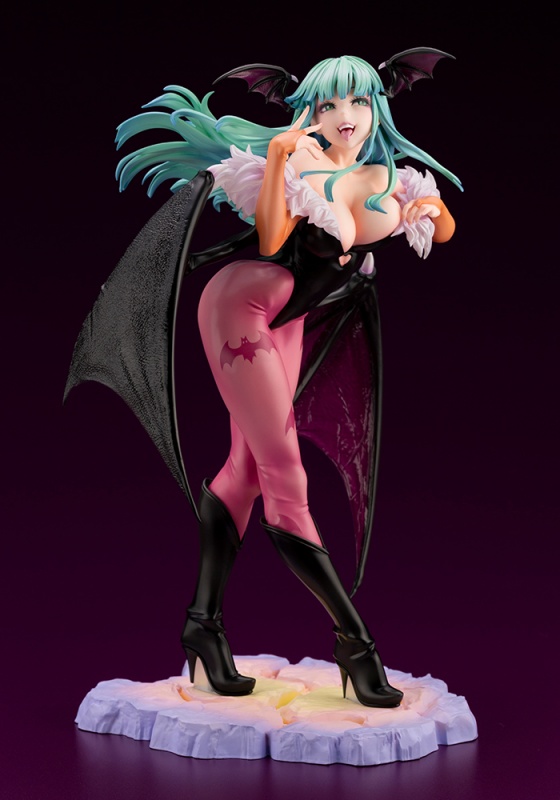 The wings feature different textures on each side!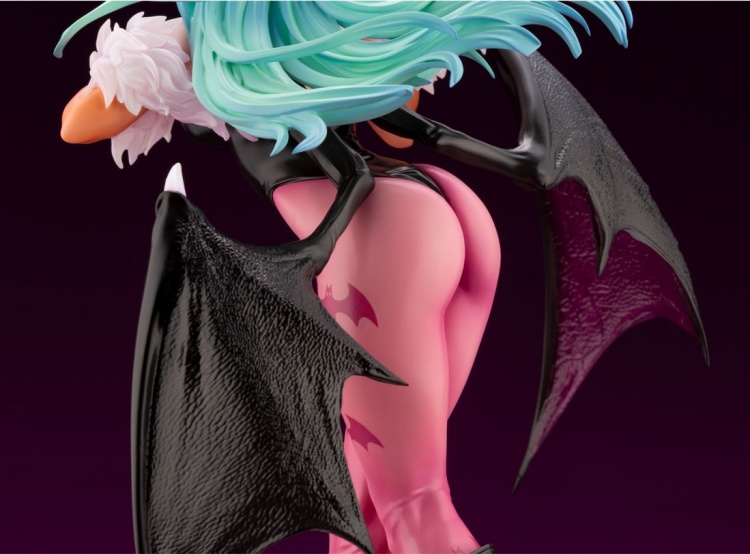 A little rough and leathery on the outside with realistic veins running under.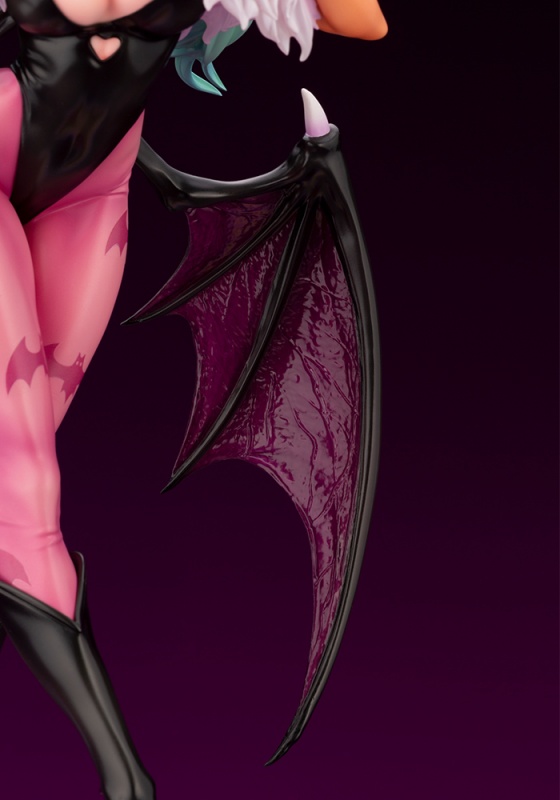 Leaving the transparency of the clear material helped make the strange and mysterious look of the wings.
Extra⑤BASE DESIGN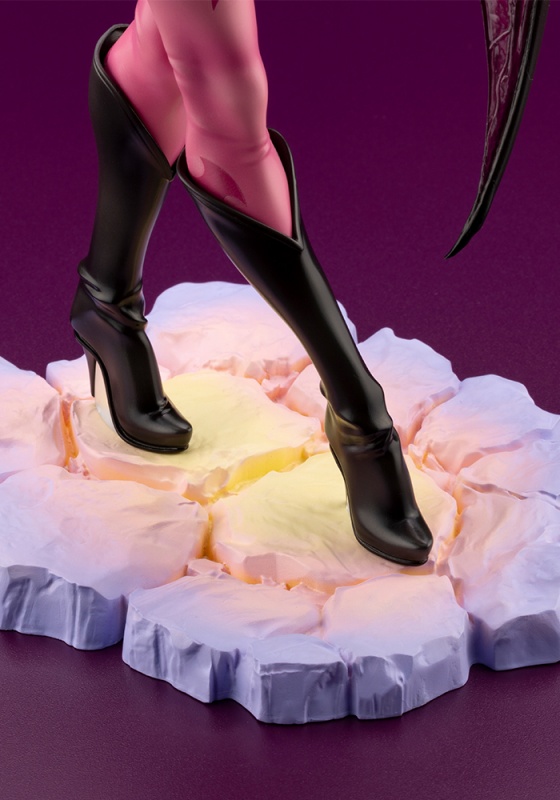 The base is designed after Morrigan's stage in the game!
The incorporation of cute colors certainly adds to the overall contrast.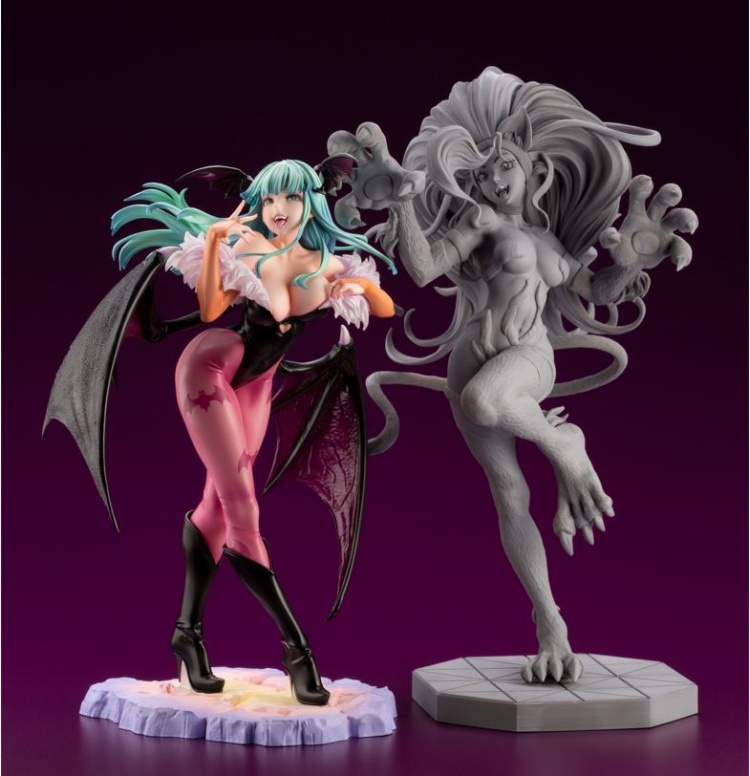 The second statue of the Darkstalkers BISHOUJO series, Felicia! Stay tuned for further updates!

For international customers, pre-order is available now! Check with your local retailer for availability details!
Be sure to keep an eye on our social media accounts for further updates:
 (Japanese: コトブキヤ宣伝(@kotobukiyas), コトブキヤ キカクガイ(@kikakuguys))
 English Kotobukiya Official Facebook (@Kotobukiyaofficial) 
English Kotobukiya English Language Twitter (@Kotobukiya_EN)
The Previous BISHOUJO Lineup!
OFFICIAL WEB SITE 

©CAPCOM CO., LTD. ALL RIGHTS RESERVED.
"Vampire" is a registered trademark of TEZUKA PRODUCTION