♪【NOW AVAILABLE FOR PRE-ORDER】♪
Hatsune Miku feat. MY LITTLE PONY BISHOUJO STATUE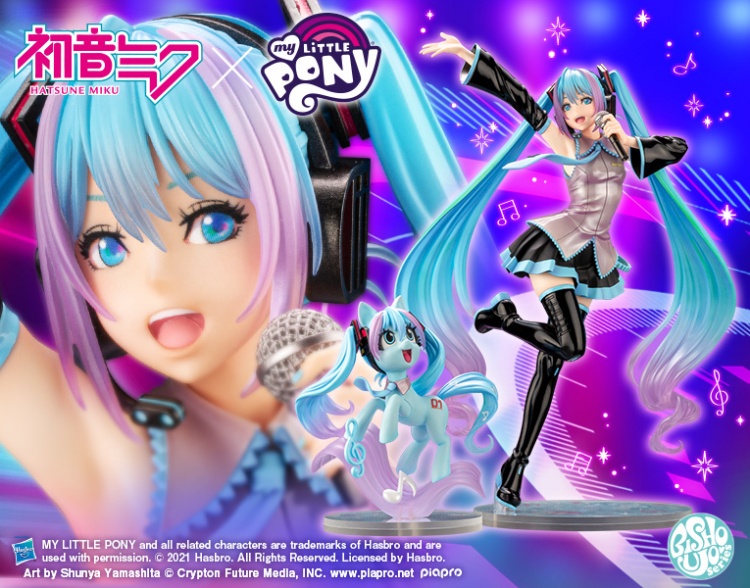 SRP: $139.99 USD (15,400 JPY)
Month of Release (in Japan): MAY 2022
The dream collaboration!!!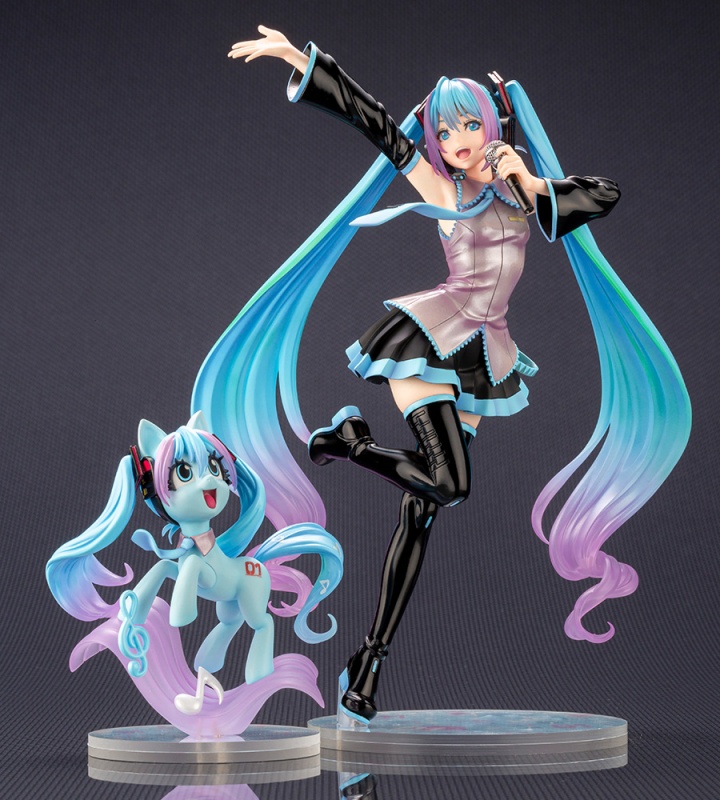 MY LITTLE PONY and Hatsune Miku are doing a collaboration through Kotobukiya's BISHOUJO series!!
Miku comes to life in a fun design that'll make you want to sing along!
♪Miku Pony♪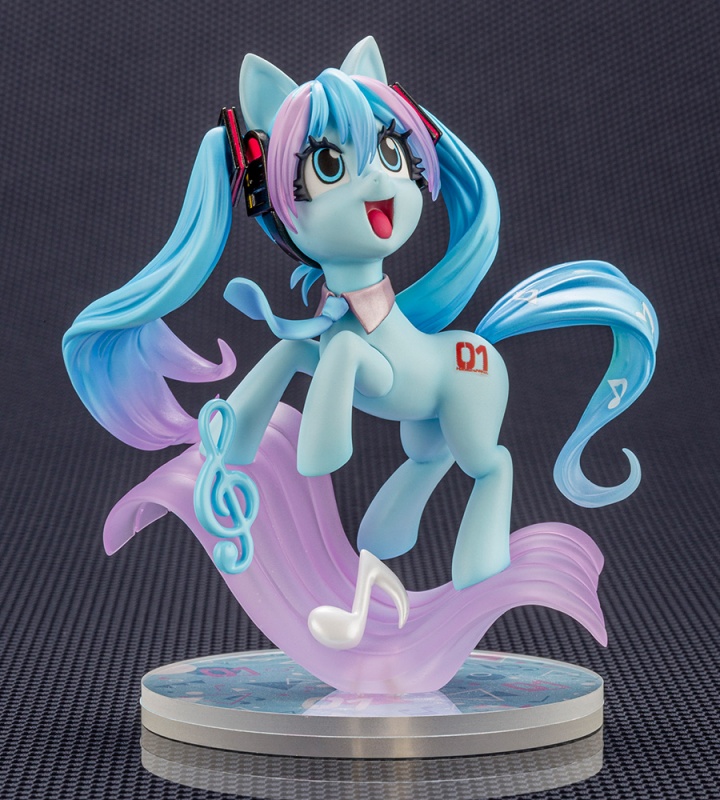 The "Miku Pony" was created just for this collaboration!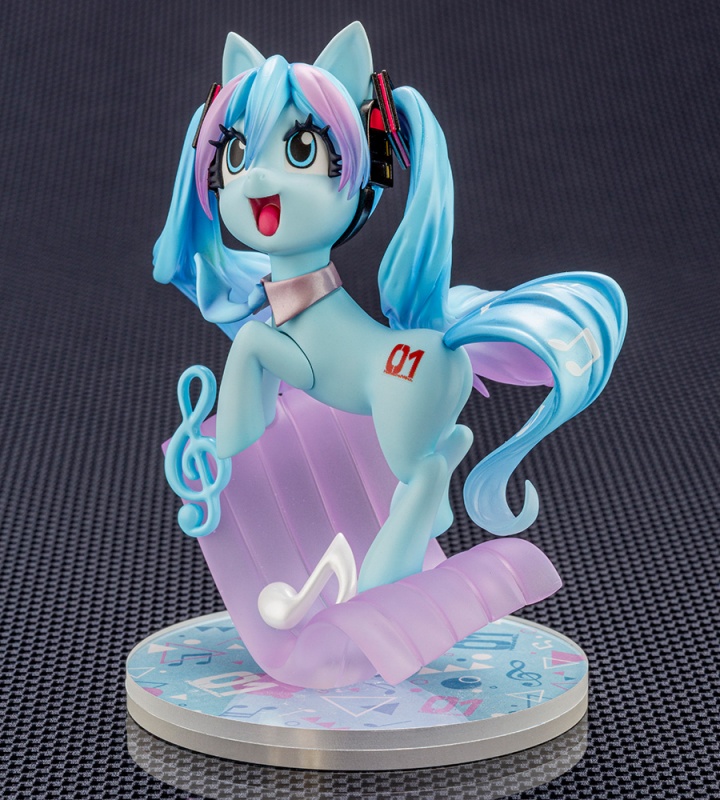 Her cutie mark is the same 01 as Hatsune Miku ♪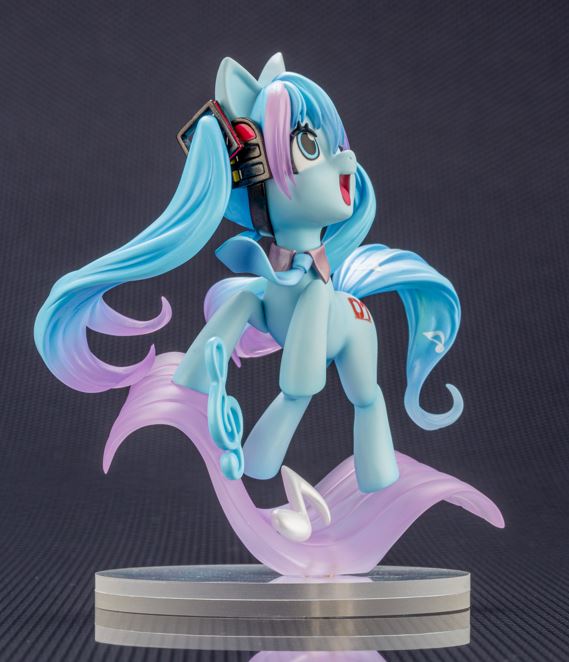 Be sure to check out the cute musical notes on her tail and her adorable hooves trotting along the musical scores!
♪HAIR♪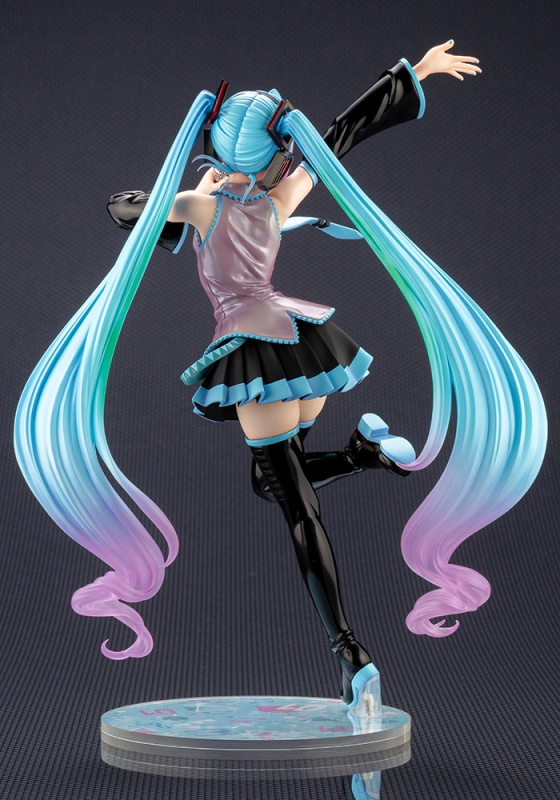 Hatsune Miku's signature twintails are made of clear material and painted with a color gradation to look light despite its volume♪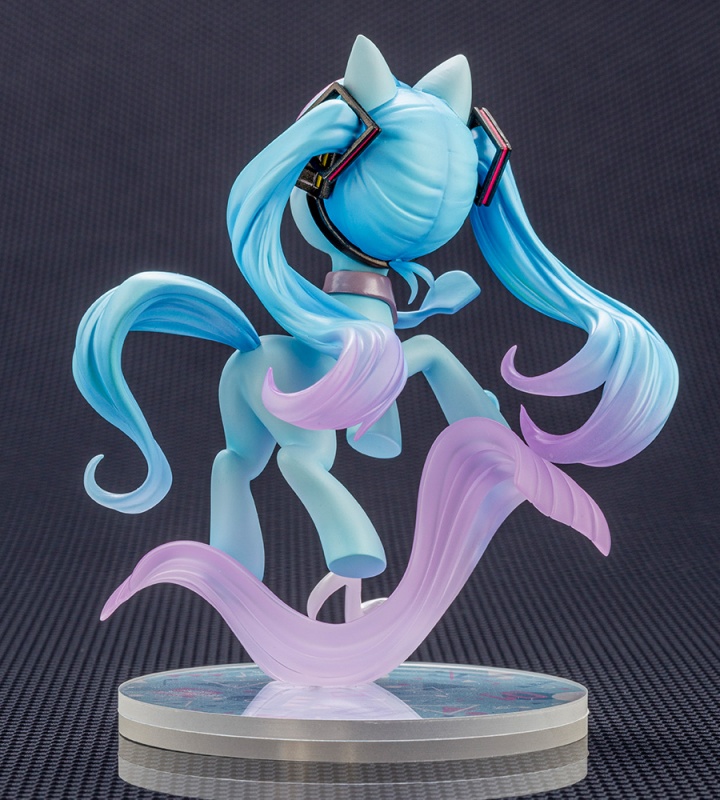 The Hatsune Miku and Miku Pony figures can be put up separately♪ Choose how to display them freely according to your collection!
♪COSTUME & PAINT♪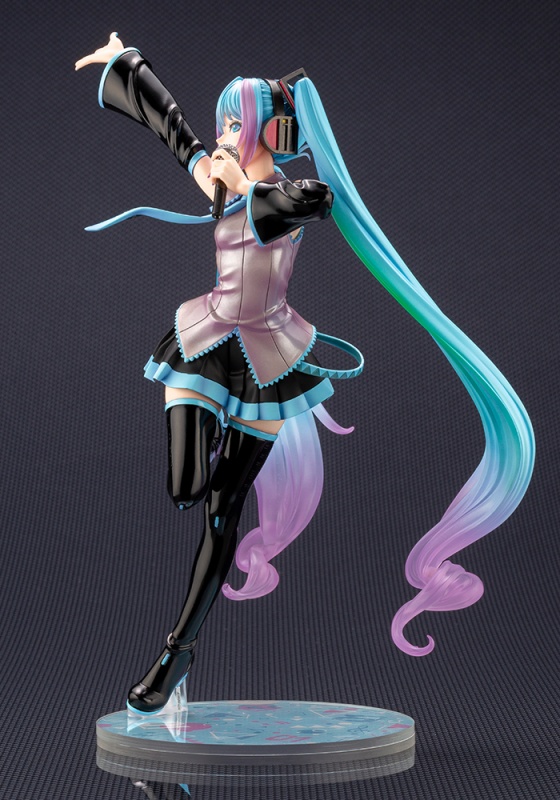 Hatsune Miku's costume is painted using metalic, glossy, and matte paints to express multiple textures!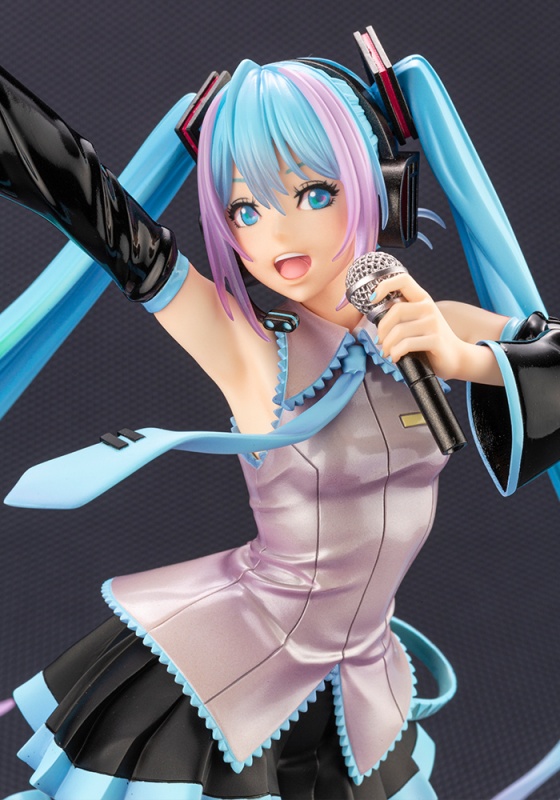 Enjoy the figure down to its finest details.
♪Enjoy your Display♪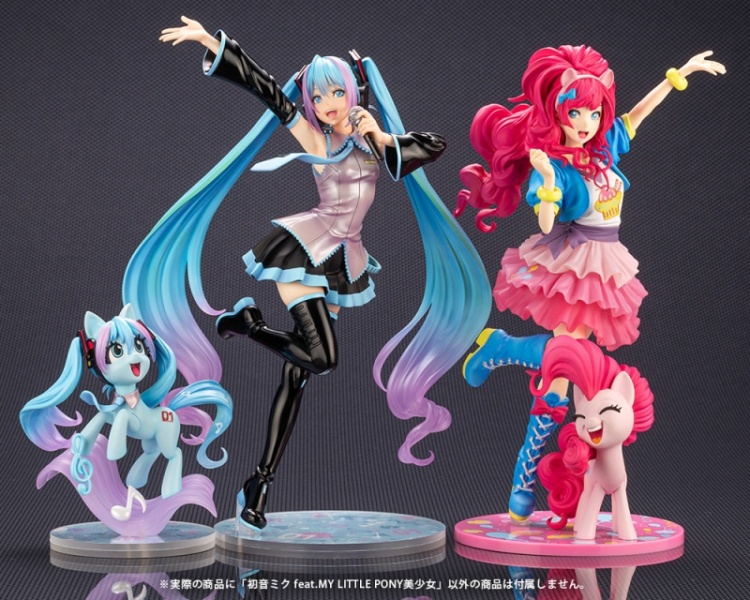 Choose how to display them freely according to your collection!
She would look great displayed with other previously released figures ♪ A rare collaboration presented to both MLP and Hatsune Miku fans! Be sure to check it out!

For international customers, pre-order is available now! Check with your local retailer for availability details!
Be sure to keep an eye on our social media accounts for further updates:
 (Japanese: コトブキヤ宣伝(@kotobukiyas), コトブキヤ キカクガイ(@kikakuguys))
 English Kotobukiya Official Facebook (@Kotobukiyaofficial) 
English Kotobukiya English Language Twitter (@Kotobukiya_EN)
Pre-Order NOW!!!
BISHOUJO SERIES OFFICIAL WEB SITE

MY LITTLE PONY and all related characters are trademarks of Hasbro and are used with permission. © 2021 Hasbro. All Rights Reserved. Licensed by Hasbro.
Art by Shunya Yamashita © Crypton Future Media, INC. www.piapro.net